Two Data Centers, Double the Trouble
Growth management can be challenging for an IT department. Usually, making huge investments to meet a much higher, uncertain future capacity may seem like a good idea. But resources may go underutilized for long periods of time, need more management than before, or worse; never be utilized as capacity and technology change.
Many companies hedge their risk by marginally increasing capacity. Unfortunately, if they achieve high growth, they end up with an unorganized, unstandardized, and redundant system. Finding the right growth management solution for your organization is like untangling a ball of knotted headphones: time-consuming, but necessary to begin listening to the sweet sound of success.
When Venoco Inc. evaluated it's growth strategy, they realized their two data centers were inefficient and costly. Located in Colorado and California, each data center consisted of a Citrix farm running on enterprise architecture.
The downsides were numerous:
Varying delivery of services
Duplicate costs of licensing
Duplicate costs of two Citrix farms
Complicated management and admin
Costs of numerous hardware
High backup and recovery expenses
High cooling and power costs
Venoco decided it was time to simplify, consolidate, and co-locate their data centers into a centralized infrastructure in Las Vegas. In addition to the relocation, software and hardware upgrades were needed.
It was great to have Logical Front perform this piece of the project because it was a niche piece that required more responsiveness and agility that large companies can't do from a change perspective.
Preliminary Upgrades
With established large partner status, Venoco purchased new hardware from Dell, including hyper-converged appliances to convert the former data centers into remote offices. Dell physically moved much of the equipment from the Denver data center to Las Vegas and performed a VMware VSphere upgrade from 5.1 to 6.0.
With the equipment set-up and the servers running, the next challenge was to deliver these applications to the end users. Venoco had already procured a Citrix license, but their environment was out-dated.
Venoco enlisted the help of Logical Front to upgrade the existing Citrix environment and deliver it to Las Vegas. Additionally, Logical Front piloted graphics-intensive and complicated engineering applications, running through Citrix and required Nvidia Grid cards.
An Agile Partner
As a Dell premier partner for more than a decade, Logical Front has a strong rapport with Dell EMC, and a reputation for helping clients every step of the way. Engineers from Logical Front traveled to both Denver and Las Vegas to implement the Venoco data center migration.
As every seasoned IT professional knows, project specifications often change as work begins. Many partners require paperwork, authorization, or spending precious time calling a customer care line to adjust anything. David Arbaiza, IT Director at Venoco, could call Logical Front CEO John Lane, EVP of Sales Adam Hinckley, or his Logical Front sales executive for a quick, holistic approach to resolve problems.
"It was great to have Logical Front perform this piece of the project because it was a niche piece that required more responsiveness and agility that large companies can't do from a change perspective," said Arbaiza.
For example, Venoco's environment in Vegas was built net new. Unfortunately, the end-user experience, managed with Appsense, experienced issues changing environments. After one phone call, Logical Front quickly pivoted to syncing Appsense to the new environment. They scoped the work and completed it within a day.
This was especially important given that Venoco had a quick timeline – just a three month turnaround. Three months to do a VSphere upgrade, Citrix upgrade, physical move from Denver to Las Vegas, and to get everything up and running with minimal downtime. Obviously, bottlenecks were not an option.
$400,000 Net Savings
As a result, IT management had to be significantly simplified and allow more flexibility. Venoco reduced their expensive downtown office and data center footprint by more than 50%.
From the employee perspective, remote users are as up-to-date as their coworkers in the office. Venoco became a more competitive employer as applicants and existing employees enjoy the ability to work remotely.
Today Venoco continuously saves on maintenance, storage, licencing, water, and electricity bills while lowering their carbon footprint. An internally conducted total cost analysis predicted that this project will save them $400,000 over the next five years.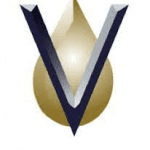 
Category
Data Center Migration with Hyper-Converged Systems

Tags
Data Center Migration, Hyper-Converged, VDI