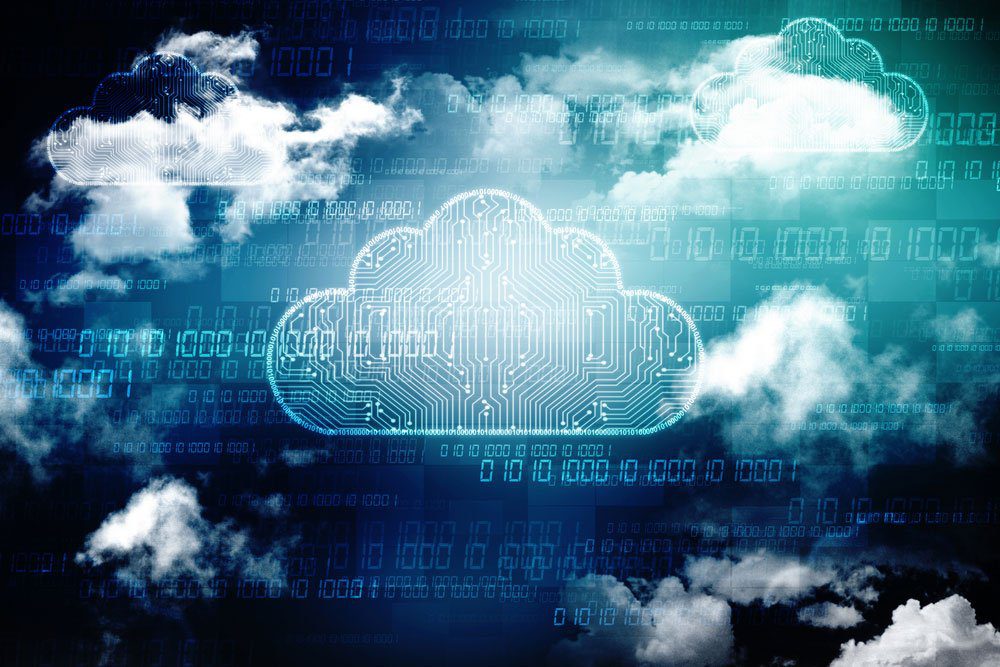 Ten years ago, when someone said the word, "Cloud" the only thing that came to mind was the puffy white cotton balls of the sky, or perhaps one of their darker, ominous variations. Nowadays, when you hear that very same word, the odds are high that you have a very different perception. The idea of a cloud has gone from cumulus to electronic, and the notion has gotten every CIO and IT director's attention. With the promise of organizational transformation, the technology-oriented cloud has become a huge enterprise revolution. Name-brand companies like Google and Amazon have their own intricate private clouds, but it can be much harder for small business owners to offer the same options. That is where the notion of a hybrid cloud comes into play.
What Is a Hybrid Cloud?
Organizations across the world have begun playing around with cloud computing options. The idea of a hybrid cloud is remarkable because it combines the best aspects of private and public cloud space to meet the needs of businesses as well as the public. Hybrid cloud infrastructure gives ample amounts of control and security, similar to that which you could find in a standard private cloud, without sacrificing flexibility and financial stability. It is an amazing solution that enables companies to enjoy the cost savings, increased security, enhanced accessibility, and unparalleled flexibility of this new technology.
What Are the Benefits of Using Hybrid Cloud Technology?
Businesses often do not possess the resources necessary for building an entire infrastructure from scratch, especially not one that is capable of processing occasional and semi-regular bursts of usage with no predictable pattern. That would cost a great deal of money, and many businesses would never see a return on their investment. With a hybrid cloud, however, businesses can leverage the information that the infrastructure would collect and pay only when they need to utilize the services. This means that companies get high-quality security, improvement in overall company organizational abilities, and a dramatic increase in performance and production without blowing the budget on infrastructure costs. Business happens 24-7, and having a hybrid cloud enables competitive functionality without hindering overall fiscal status.
Cloud Readiness Assessment
Our free cloud readiness assessment consists of three components: technology, people and process. With this trifecta, we're able to tailor our cloud recommendations to your specific needs. Here's what the assessment looks like:
Technology
First, we investigate your existing infrastructure and technical needs. To do this, we track usage patterns for a short period to determine the type of cloud resources you need. Based on our findings, we build out a cost model. It also allows us to determine which applications would be best served by moving into the cloud. The goal is to distinguish whether you will utilize the cloud for basic applications or for its entire capabilities. As a result, we can engineer an environment that's tailored to your specific needs.
People
Next, we assess how willing your people are to change. Cloud migrations change the way you do business. Without executive sponsorship, you will face a lot of resistance. IT operations employees are typically paid to reduce risk. Moving to the cloud involves re-creating many processes from scratch, a risky process. If you rush into the cloud, issues arise, putting stress on the IT personnel. Additionally, the technical team will need training to be able to operate in this environment. Therefore, we want to be sure that your organizations has the change management capabilities ready to make the cloud migrations. You will need to compel your employees to adjust both their processes and skills. Technical change is possible, but adoption isn't based on whether or not the technology works: it has to work for you in your environment.
Process
Finally, we determine your cloud readiness in terms of operational and business processes. Organizations often underestimate the operational impact of the cloud. Your processes need to have the agility to withstand the changes without ensuing chaos. Knowing your systems allows us to build a solid roadmap for migrating the best workloads and processes to the cloud.
With your technology, people, and business processes aligned, we will be ready to implement a cloud infrastructure that is right for your company.
Contact us for a free Cloud Readiness Assessment: info@logicalfront.com